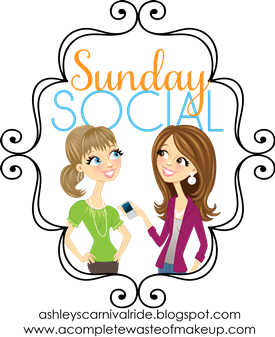 1. If you where stuck on an island what are the two material items you would want to have?
I would want to have my Nexus Tablet and my pillow.
2. What are two TV shows you'd watch over and over?
&
3. If your house was on fire, what two things aside from family, pets, etc would you grab?
I would grab my laptop and my wedding tree (guestbook)
4. What are your two most favorite articles of clothing?
My Fort Worth sweatshirt and my skirted leggings.
5. What two movies that you saw in the past year would you recommend to us?
I know its cheesy but I LOVE the Step Up Series!
The Movie was good but the books were BETTER!
6. What are your two biggest guilty pleasures?
BACON

&
Happy Sunday!
Link Up & Share!
Next week's questions
1. What was your first car?
2. Who was your favorite childhood teacher?
3. Were you involved in any sports/extracurricular activities? Share pictures if you can!
4. What was your favorite birthday party?
5. Who was your teen celebrity crush?
6. What show/movie did your parents not allow you to watch?