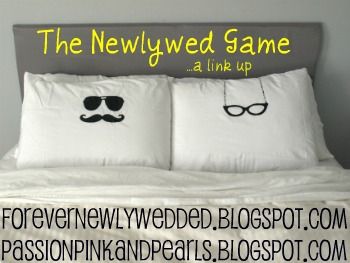 What is your spouse's favorite animal?
Kayla:
Cat? To be Honest I don't know....
Dan:
Chinchilla

(That or a Hedgehog!)
What does your spouse do..what's their occupation? Explain as much as you possibly can.
Kayla:
He is a mechanical insulator. He wraps duct work with insulation!
Dan:
Radioshack Manager inside a True Value Store, and she also sells hardware.
What is your spouse's favorite pro sports team?
Kayla:
We don't watch sports...
Dan
:
She doesn't care about sports
If your spouse could retire anywhere, where would they choose?
Kayla:
Somewhere warmer than VT but have the same gun laws! :D
Dan:
Probably here.
What is something on your spouse's bucket list?
Kayla:
No idea
Dan:
No idea
What is your spouse's favorite candy or sweet?
Kayla:
Anything ORANGE!
Dan:
Rum Raisin Ice Cream
What is something your spouse would love to have in their dream home? Like a specific room they want, etc.
Kayla:
A Panic Room. Equipped with firearms and all our prepping stuff.
Dan:
Probably would be some sort of craft room.
If your spouse could only watch one movie over and over for a week, which one would it be?
Kayla:
Resident Evil Movies? We watch more T.V than movies.
Dan:
No idea
Who chose the wedding colors? Your or your spouse? What were they?
Kayla
: ME! They were Purple, Blue and Green.
Dan:
Spouse chose them, and as I learned from another one of these I believe it was Purple and Green...or something like that.
If your spouse could teach a monkey one trick, what would they have it do?
Kayla
: Take the dog outside.
Dan:
Fetch stuff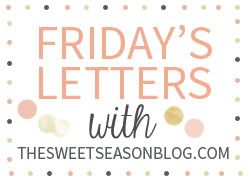 I am also linking up with Ashley from
The Sweet Season
.
Dear Friday,
Today after work WE LEAVE FOR VACATION!
Dear Vacation,
Please be everything we are hoping that it will be! Pictures will follow!
Dear FurBabies,
Please behave while we are gone. Alice please don't ear the house and Tucker be nice to Sonya and Jordan.
Dear Hubby,
Are you ready for our first REAL vacation together?
Dear Work,
Please don't cause me too much stress when I come back from vacation!
Dear Mother Nature,
Please provide us with GREAT weather for our vacation. Thank You.