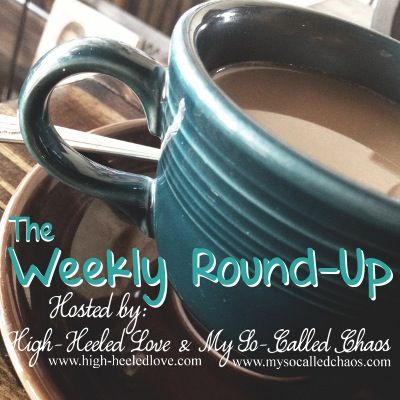 Throughout the week keep an eye out for blog posts by other bloggers that you love, and keep track of them. You can save them in a draft post, bookmark them, write them down-whatever works for you.
On Sundays, grab our pretty button and create a blog post with a list of those blogs that you loved, inspired you, or you generally want to share with everyone and link up with
Angie
or
Aubrey
link! You should also follow both
High-Heeled Love
and
My So-Called Chaos
who host!
We believe sharing posts and focusing on other bloggers is important for building community and creating friendships! It's time to stop being so self-focused and branch out to others as well!
My Favorite Posts This Week
I LOVED Stacie's post over at
Park Avenue
! She wrote all about how she makes her own Baby Food!
I so plan on making our own baby food when we have children. This may be the prepper in me, but it seems way more COST EFFECTIVE!
Okay so I know this is an OLD POST but I thought it was a good one for anyone also just venturing into the Etsy World. Ashley over at
Little Miss Momma
wrote a post about "How to grow your Etsy Online Business". Wonderful TIPS!
I LOVED
Simple Moments Stick
Date Night Post! She planned a cute Thailand Themed Date Night! We need to start doing more date nights!
I also felt up lifted and motivated to feel more
POSITIVE
! My New Bloggy friend Katie over at
Don't Call Me Kate
wrote about how she wants to change feeling/having a negative attitude all the time to being more POSITIVE!