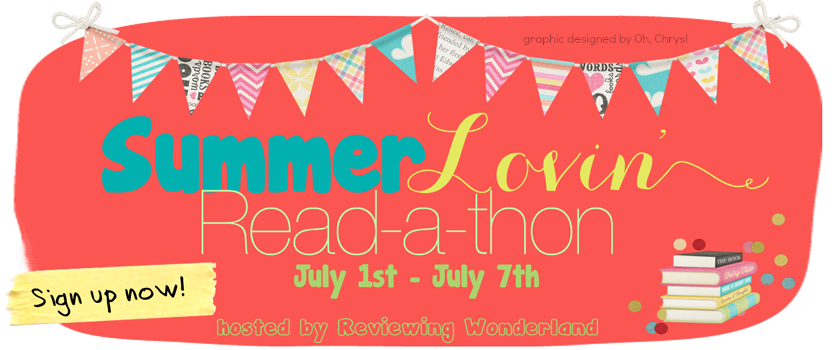 OH come on I just HAD to do it!
Anywho today is Day 1 of the Summer Lovin Read-a-thon!
And that means Class Orientation! (Just like the first day of school)
I could start off with the standard "Hi , I'm Kayla and i blog over at Green Mountain Couple. I hail from a small town in Vermont." Or I could say this "Welcome. I'm Kayla I blog over at GMC! Lets get to reading!"
My reading career (yes career) started when I was very YOUNG! Some of my favorite childhood series where:
Okay I am sure you see a major pattern forming here..... YES I was that HORSE CRAZY GIRL! (Still Am)
As I got older I fell in Love with books like:
I love FICTION! Now as an Adult, I still LOVE my young adult fiction, but I have grown to love other genres as well. Some of my favorite books recently would be:
As for my Goals for reading this week, they are as follows:
Complete reading at least 2-3 of the following books by the end of the week:
Redneck Romeo (Rough Riders Series) by Lorelei James
Artic Fire By Paul Byers
For Nick by Taylor Dean
Joshua's folly by Taylor Dean
1..2...3 Off I go to read....
The Summer Lovin' Read-a-thon schedule can be found
HERE
.
Todays Challenge is hosted by
Self Addiction.
Teaser Tidbit Challenge! I just finish both of these books, I'm telling you you want to add them to your TBR list!
"Probably from a sugar buzz. How many pieces of cake did you eat?" "One."
"And how many pieces did you sneak in the kitchen?"
She swatted at him. "Non of your business."
page 1864(ebook page)
~ Short Rides (Rough Riders Series) by Lorelei James
"You know, Emily warned me about you."
"She did?" He turned and looked forward as we started walking, his natural cool spreading calm out over my awkwardness.
I hugged my books tightly to my chest to stop from flinging my arms around his waist. "Yeah, she said you had a tendency to snatch up lost lambs"
page592(ebook page)
~Dark Secrets by A.M Hudson