I have made a custom dog collar for Alice out of some of the only Paracord we have. I have done some small zipper pulls, but there is close to 40 feet of 550 paracord in this collar.
First I will explain what paracord is. Paracord is in fact Parachute Cord. It is a 550 pound test Nylon cord, that has 7 inner strands with a outer sheath. It can be used to do all kinds of things, and has also been used to repair the Hubble Space Telescope.
I used what is known as a Cobra weave to do this collar, to be exact I did a double cobra weave since I doubled it up, but it still weaves the same. It is simply a series of repeated knots weaved with 2 colors to get the pattern. To give credit this is the video I used to learn how to do this. I did change it a bit, but for the most part I did it like this.
I started with some hardware that we got from a Kong Brand Harness that Alice chewed up. The Hardware was actually being saved by Kayla to use it in one of her crafting projects, hope she does not mind that I stole it.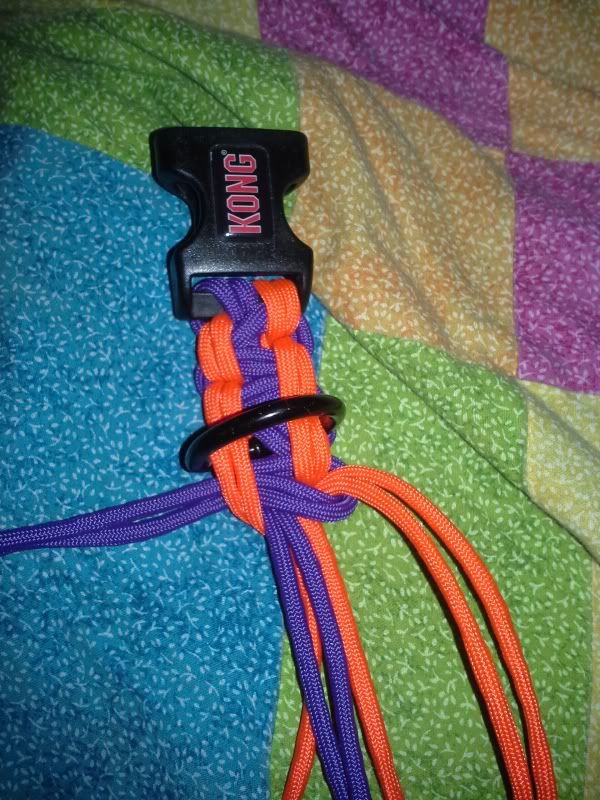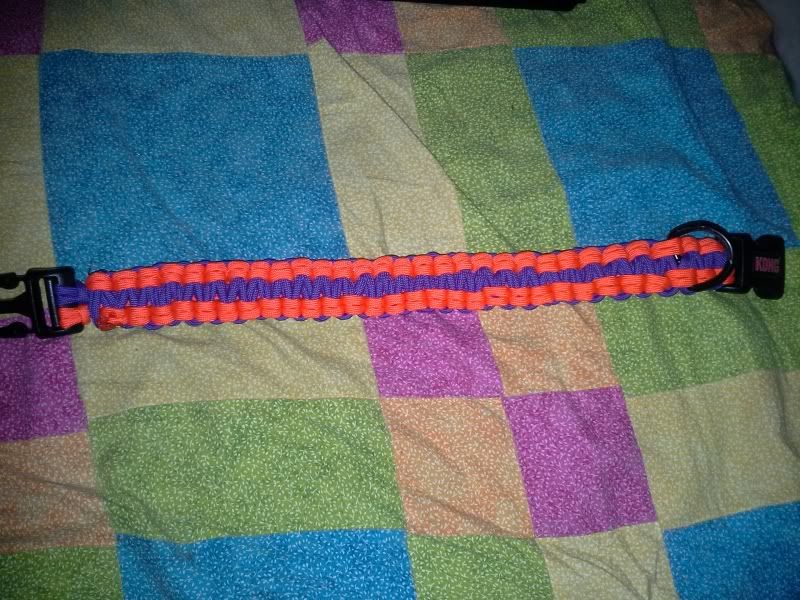 All finished and installed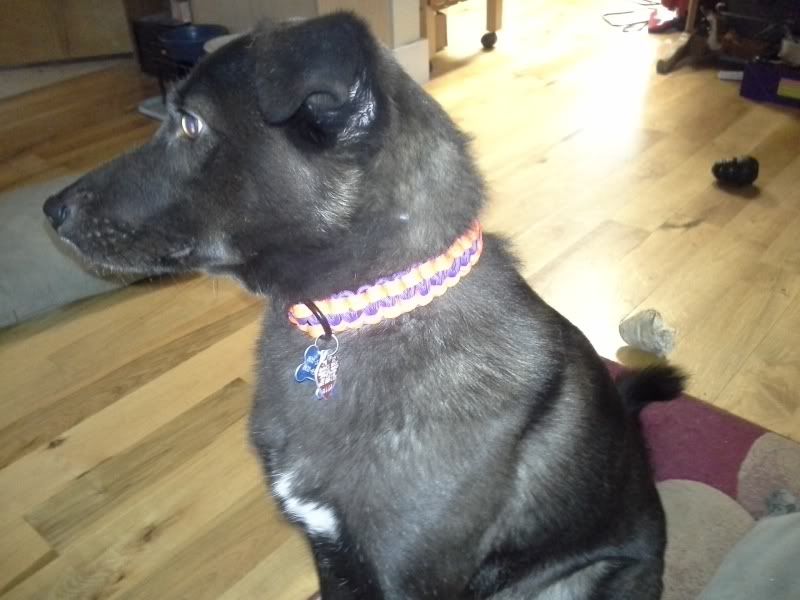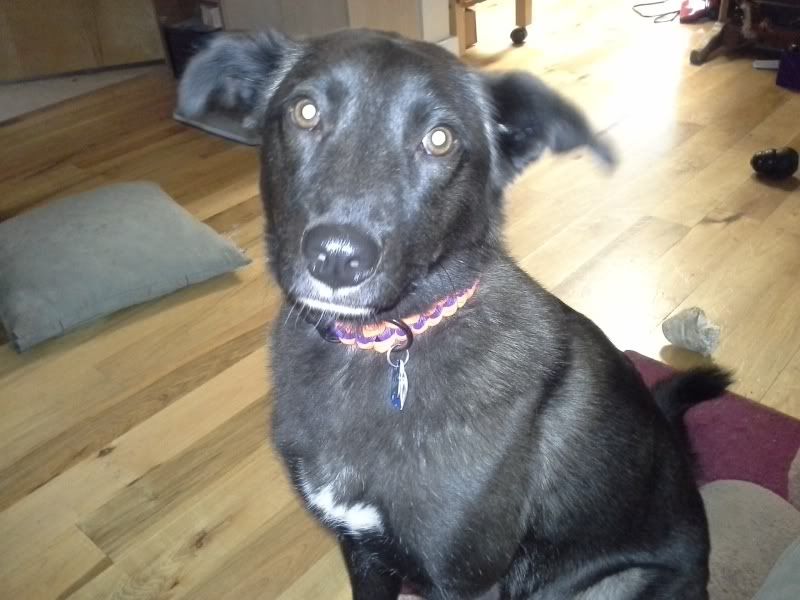 Alice seems to like it. How's it look?