Another reason to buy this book is that 1/2 the proceeds from this book will be donated to the
Newton Memorial Fund
.
Goodreads Synopsis
Adam Upton and Thomas "Lee" Harvey are plotting the next big school massacre at their New Hampshire high school. Nicole Janicek, who knew Adam in elementary school, tries to reconnect with the damaged teen at the start of their senior year. But will Nicole's attempt to befriend the would-be killer disrupt the plot and turn Adam's life around before the clock strikes 12:14?
Review
I thoroughly enjoyed this book, I didn't want to stop reading it. This book is about one girls journey to save herself and her school in a small New Hampshire town. The book starts off with Nicole, aka Nikki and her best friend Candace hiking the White Mountains of New Hampshire, Mt. Washington to be exact. Nikki's dream is to spend the night under the stars at the "The Lake of Clouds". While sleeping under the stars, Nikki has a dream/vision warning her that Adam Upton, a boy she went to elementary school with is planning a mass murder at her school.
"Star", a little girl in her dream, take Nikki to her classroom where she sees Adam of the past. The teacher in the classroom prompts Nikki to help Adam because "He's lost and need to be found very quickly. Then the teacher pointed at the chalkboard. where she had written the numbers 12:14. "Please bring Adam back here before its too late," the teacher warned.
This dream propels Nikki on a journey to save not only Adam but her friends and school, and ultimately her own life. The author does an amazing job of evoking emotions from his readers, you laugh and cry with the characters. This book hits home after the terrible tragedy at Newton, CT last December. The author is trying to tell us that with a bit of kindness we can try to prevent terrible things from happening.
"the hardest walk i ever made was very short and flat -- the one from my table in the cafeteria to the table where Adam and Thomas sat about 25 feet away. As soon as I did that, everything changed [...] We have to reach out to kids sooner. Everybody needs to step outside of their comfort zone and become friends with someone who is different, no matter what that difference is."
I would recommend this book to anyone who wants to learn from the past, because
"Those
who cannot remember the past are condemned to repeat it." -
George Santayana. Within recent years our country and our world has been filled with new story, after news story of one new atrocity after another. If we could all just learn to accept each other differences and to extend a helping hand to one another, I believe our world would be a better place.
Jack Chaucer
AMAZON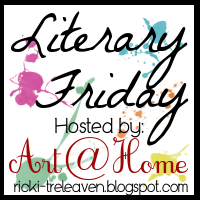 **Book provided through NetGalley.com**